2016 certainly wasn't boring.
As much as I'd love to go into what I ginormous fuck up this year has been politically and socially, that's not necessary and, to be frank, I'm not an expert.
So, instead I'm going to delve into the subject I feel a bit more comfortable with. I'm going to talk a lil' bit about what happened in 2016 in terms of digital marketing development and give my humble predictions for what 2017 might have in store.
1. The immersive content marketing revolution
If I hear the phrase 'content is king' one more time I might blow my brains out. But damn it, it's true.
Content marketing ain't going nowhere for 2017, but it is going to evolve beyond recognition. Plain old written blogs like this one (gulp) will one day be a thing of the past, making way for more immersive experiential forms of content, such as video, AR and VR.
Video
The past 12 months saw an enormous increase in production and consumption of video content (which you've probably noticed simply scrolling through your social media news feeds and timelines). In fact, Cisco's Visual Networking Index predicts that by 2019, global consumer Internet video traffic will account for 80% of all consumer Internet traffic.
Where video was previously reserved for big brands with big budgets to produce glossy, almost cinematic content – it's now accessible to the masses through Facebook, Instagram and Snapchat.
Snapchat, in particular, has seen monumental growth, counting 100m daily active users and 10bn snaps being watched every day. And, interestingly, Ireland is the top country for Snapchat usage.
Personally, I've loved seeing smaller brands thrive on the more transient platforms like Snapchat and Instagram Stories, seeing success through providing instant, authentic, unpolished insights into their businesses. You can read my previous blog about how one Irish businesswoman dominated Snapchat here.
In 2017, I predict more movement towards live video, with both Facebook and Instagram having launched and refined their own native tools in the last 12 months.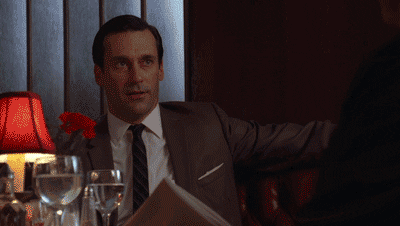 VR
2016 definitely wasn't the year that VR completely took off like many predicted. Although big companies like Oculus, HTC and Sony all released first of their kind virtual reality systems, they weren't without their flaws. The steep price of headsets, for example, limited access to only the most eager early adopters.
That said, I still do believe 2016 marked the beginning of VR as a new standard in creative marketing for brands – particularly within the travel and tourism sector where experiences are being sold and promoted.
McDonald's, for instance, created a Google cardboard VR headset with an accompanying ski app for their Happy Meals.
With the VR software market size predicted to reach $24bn by 2020, next year will no doubt see more brands invest in and experiment with this kind of technology.
AR
On the flip side, augmented reality did kinda take off in a way that no one really expected. This was of course, due mainly to Pokemon GO which launched in the summer of 2016 and amassed a staggering 500 million downloads by the end of the year.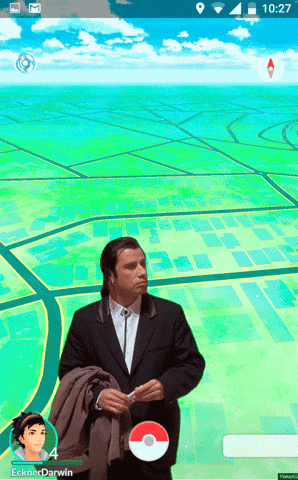 This gave people a taste of AR and, as a result, lead to many brands experimenting with the technology to get a piece of the pie. Those within the retail sector have been especially quick of the mark.
Tesco, for example, implemented AR within their augmented Home Book catalogue allowing customers to visualise products within their home.
So, I'm guessing we should definitely brace ourselves for a whole lotta AR from clothing, furnishing and other product based industries.
2. More love for the data
If 'content is king' was the marketing buzz phrase of 2014/5, 'big data' took over for 2016.
Data is the lifeblood of any modern digital marketer, as it gives you the insight to provide personalised, targeted and meaningful messages to customers and users.
For 2017, I predict quality over quantity when comes to data capture. I also anticipate the creation of more accessible personalisation and data visualisation tools. Unfortunately, I also predict that these tools (which will probably come in the form of WordPress plugins) will be rubbish.
If you want to carry out sophisticated marketing techniques like personalisation, it requires significant investment in market-leading technology.
At this stage, it's HIGHLY unlikely that a free or cheap tool will be able to do it effectively.
3. Dark social tracking
Dark social is not be confused with the dark web – these are two very different things, my friends.
Dark social is a term which refers to private messaging apps like WhatsApp and Facebook Messenger, where activity cannot be tracked and analysed.
Rather annoyingly, for marketers, it's thought that nearly 70% of all link sharing occurs on dark social. Although, there's pretty much no way that we'll be able to track dark social entirely by the end of 2017, I do anticipate the creation of dark social attribution tools and techniques to bring us closer to analysing this kind of traffic.
4. RankBrain
In 2016, it was revealed that Google is now using a machine learning artificial intelligence system called RankBrain to sort search results. (FYI – I've just finished watching Westworld, so the thought of AI scares and intrigues me in equal measure.)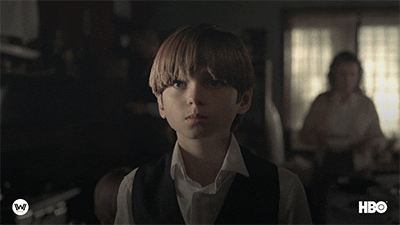 RankBrain uses AI to embed vast amounts of written language into mathematical entities called vectors, which the computer can understand.
Now, that is NOT to say that ALL Google search results are sorted using AI. RankBrain is just part of the overall Hummingbird algorithm; of which there are more than 200 ranking systems.
So how will RankBrain affect businesses and bloggers?
It means you'll have to strip back your SEO efforts and consider the basics. It means more keyword research and good quality use of keywords – mapping your post titles and content properly to user searches. You'll also have to be more diligent when it comes to continually optimising your content.
It won't happen just yet, but in the not-too-distant future, Google may use something similar to its Quality Score metric (within Adwords) to rank pages organically. Your click-through-rate will therefore be a deciding factor, so you'll have to ensure that your page titles and meta descriptions are optimised, compelling and relevant at all times.
5. Programmatic Advertising
When I think about the future of marketing, my mind always wanders to that scene in the film Minority Report where Tom Cruise is bombarded with billboards that change to become specifically targeted to him when he walks by.
And that's why I love the thought of programmatic advertising – in the seven years since that film was released, we've made it a reality. Yes, it's creepy but it's also really fucking cool.
Although the film makes programmatic advertising seem gimmicky, it's a huge digital marketing trend. In 2016, the UK spent £2.4bn on programmatic advertising, compared to £1.8bn in 2015.
And at the end of 2016, media agency Zenith predicted that programmatic advertising would grow faster than any other digital medium in 2017; by 31%.
As 2016 was the year for brands trialling programmatic advertising, in 2017 I predict a lot more creativity. And, as it's all about delivering the right message, to the right person at the right time, I foresee programmatic ads being used to win those all-important micro-moments.
According to Econsultancy, smartphones accounted for 71% of all mobile programmatic transactions in Q1 of 2016, so this year there will probably be a lot of streamlining in terms of delivery of these ads across all devices.
I know this was a long one, so if you made it to the end thanks so much! Please let me know your thoughts on Facebook and Twitter.